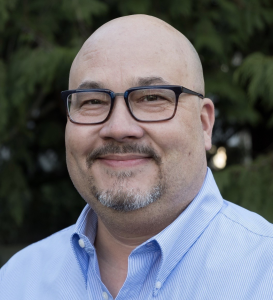 As the Chair of the Board of CCMBC Legacy Fund, Inc. and CCMBC Investments Ltd. I'm pleased to announce the appointment of Jason Krueger as President/CEO effective November 16, 2020. The search team is grateful for your prayer support in our search process and we believe the Lord has led us to Jason as the right individual to lead us in this important ministry at this time. Jason is a Chartered Financial Analyst and also has a Master of Arts in leadership. He formally was the President of the Canadian Baptist of Western Canada Foundation. Jason resides in Calgary.
Jason writes, "I have a deep appreciation of how Legacy supports the ministry needs of CCMBC, its churches and pastors, to encourage Kingdom growth. I understand the regulatory environment and ministry considerations that led to the creation of the framework that Legacy operates within. The objectives and activities of the organization I recently led were comparable to those of Legacy; we went on a similar journey with our staff, board and denominational leadership. Prayer-filled collaboration is paramount to accomplishing the conference's missional objectives. Our efforts are for His glory."
Please join me in welcoming Jason as President/CEO of Legacy/Investments and I invite you to support him in prayer as he begins his ministry in our MB family.
Michael Dick, Chair
CCMBC Legacy Fund, Inc. & CCMBC Investments Ltd. Board of Directors
This article was originally published by the MB Herald.