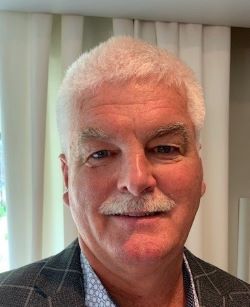 I'm pleased to announce the appointment of Jim Bell as CFO of CCMBC Legacy Fund, its subsidiaries, and CCMBC effective September 1, 2022. The search committee is grateful for your prayer support, and we believe the Lord has led us to Jim as the right individual to enhance and provide financial oversight to positively impact the ministry of the Canadian Conference of Mennonite Brethren Churches. Jim succeeds Bertha Dyck, who is retiring on October 15, 2022, having faithfully served our MB family for 32 years. Jim most recently served as CEO of Siloam Mission and is the former President/COO/VP of Finance & Administration of Winnipeg Football Club. Jim is a CPA/CGA and earned a Bachelor of Commerce (Hons) from the University of Manitoba. Jim resides in Winnipeg and is an active member of Eastview Community Church.
Jim writes, "As a servant leader I place significant emphasis on building solid relationships with all stakeholders and staff. I look forward to serving alongside our conference leadership, serving our MB family, and glorifying our Lord."
Please join me in welcoming Jim as CFO and I invite you to support him in prayer as he begins his ministry in our MB family.
Michael Dick,
Board Chair of CCMBC Legacy Fund Inc.